So it's the year 2023 and yet we are still having conversations about the lack of black representation in our children's literature. 
Wordsrated.com states that " In 2020, 12.1% of children's books examined by the CCBC featured a black/ African main character and 7.6% were written by a black/ African author. ". 
This data is very concerning to me because I believe that readers want real stories that they can relate to. Sometimes it makes the story more exciting when you can imagine yourself as the main character. Black and Brown children have the right to have access to stories with characters that look like them.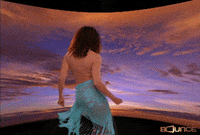 Growing up as black girl, I don't ever remember being exposed to book characters that looked like me. It wasn't until a television show aired by the name of "Moesha", which starred Brandy Norwood, that I realized that we had a right to black representation. She and I both shared the same braided hairstyle and style of dress. I believe that  relatability is what really draws the audience into the story.
BLACK REPRENSTATION MATTER IN CHILDREN'S LITERATURE !!!
                                                                                     -Aleisha Kelly