At 3 Kool Kings, we craft literature that truly resonates with the experiences and viewpoints of black boys. Our collection includes self-guided journals and affirmation cards that explore a range of essential topics like financial literacy, culture, and self-esteem.
We're firm believers that every child deserves to read books that represent and celebrate their identity. With our literature, we strive to create relatable characters and engaging narratives that mirror the lives of black boys. Our aim is to empower them by showcasing the significance of their stories and experiences.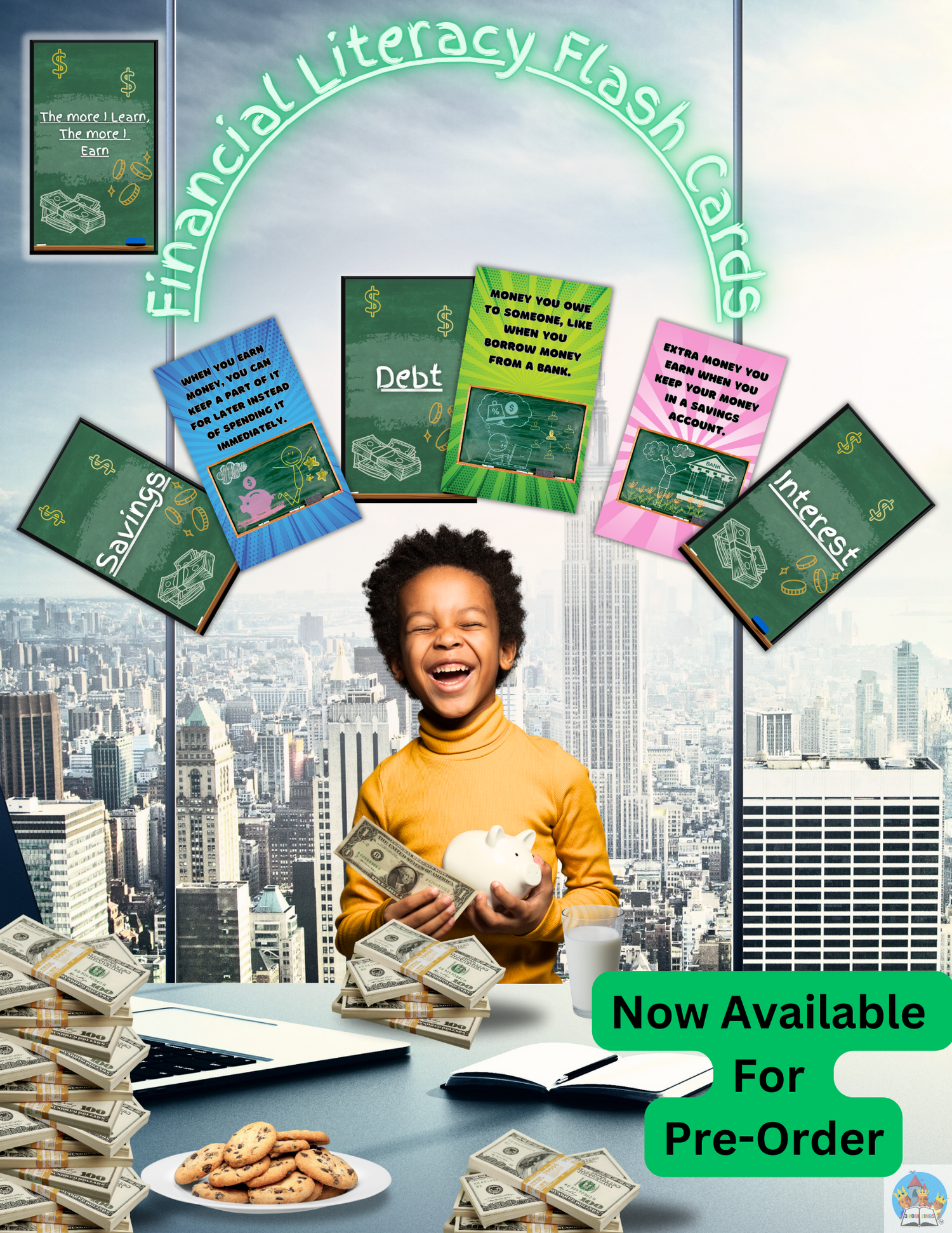 Financial Literacy Flash Cards (Pre-order)
Financial Literacy Flashcards for Kids
Introduce kids aged 6-11 to the world of money management with our engaging Financial Literacy Flashcards. Featuring 26 essential terms like "Savings," "Budget," and "Income," these colorful cards make learning about money fun and interactive. With clear explanations on the back, these durable flashcards are perfect for classrooms and family discussions. Set your child on the path to smart financial decisions early. Pre-Order now and empower their financial future!
Size 3.5"×5"  (26 cards)Card finishing: Gloss finishPackaging: Shrink-wrappedGold Sheer Drawstring Bag
Pre-order Now
Let customers speak for us